Give your child Personal success, confidence, discipline, and self defense!
Download our no-sweat kids starter kit and get access to exclusive offers, pricing, and schedule!
PREPARE THEM FOR LIFE
Every lesson we teach in our Kid's Brazilian Jiu-Jitsu program is designed to help your child thrive both on and off the mats. They'll learn valuable self-defense that doesn't require punching or kicking, they'll make new friends, and their self-confidence will soar!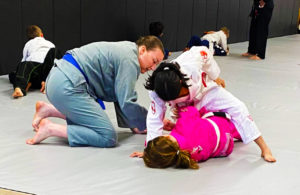 What is Brazilian Jiu-Jitsu?
Brazilian Jiu-Jitsu (BJJ) is a grappling-based martial art that uses leverage, position, timing, and strategy to overcome a deficit in size and strength. The goal of BJJ is to control and incapacitate your opponent using positional controls and submission holds to make them give up in the conflict. BJJ is both a martial art and a sport, as well as the world's most effective self-defense system. It's the best way to protect your child from bullying and help them reach their fullest potential!
Does your child Have any of these challenges?
They are a great kid but they just don't listen, often being told to do something a dozen times before they actually do it.
They're bright and intelligent, yet have trouble paying attention at home or in school, even being classified as an "ADD" or "ADHD" child.
They're shy and lack the confidence and self-esteem needed to live up to their full potential.
They're experiencing bullying, whether as the bully or the victim.
BRAZILIAN JIU-JITSU Is A POWERFUL TOOL FOr DEVELOPMENT
Great news! Getting your child involved in Jiu-Jitsu is an effective way to positively impact every single aspect of their life! Our BJJ program will teach them self-discipline, hard work, confidence, respect, and self-defense. They'll learn to think strategically and become master problem solvers!
We will teach them in a way that empowers them while also teaching them humility, respect, and a fit lifestyle.
It is our mission to help them build the skills and character necessary to achieve all their goals and responsibilities. They'll also participate in a sport that truly develops character through fun competition. And above all else, they'll have a blast each and every class!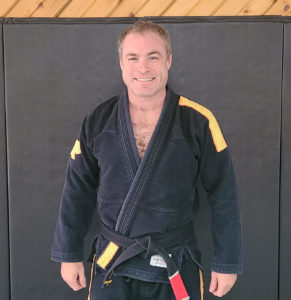 A FEW WORDS FROM MICHAEL POOL, OWNER OF Lógica Jiu-Jitsu
I'm Michael Pool, the owner of Lógica Jiu-JItsu. As a martial arts instructor, I have more than a decade of experience teaching kids.
There is no greater feeling than watching them grow firsthand.
With every class we teach, your kids are growing in mind, body, and character. They're developing skills that will help them reach their full potential in life.
That's why I love teaching martial arts and I know your kids will love training them. It's incredible witnessing their success! I care about their progress, and I know you care too!
Bring Out THEIR Best
Your child will develop incredible self-confidence as well as a sense of achievement and fulfillment.
SEt THEM ON THE RIGHT PATH
Your child will build discipline and learn structure and accountability!
MAKE THEM STRONG AND FIT
Your child will develop a fit lifestyle that includes healthy diet, exercise, and good sleep.
PROTECT THEM FROM BULLYING
Your child will build the confidence to stand up for themselves without resorting to violence.
Little Grapplers AGes 4-6:
With younger children, we focus on learning the positions of Jiu-Jitsu while building motor skills and playing games that enforce Jiu-Jitsu's core movements. Think playtime on a mission.
Special attention is paid to following directions and directing focus, developing social skills, learning cooperation, and developing accountability.
Our Little Grapplers meet M/W/F from 4:30-5:15 p.m.
Junior Grapplers AGES 7-13:
In our older kids' classes, we begin to delve deeper into the submissions, progressions, sweeps, and concepts of Jiu-Jitsu. Think sports practice with an added focus on responsibility, accountability, efficiency, and goal setting.
Special attention is paid to leadership skills, teamwork, fitness, self-improvement, and character development.
Our Junior Grapplers meet M/W/F from 5:15-6:00 p.m.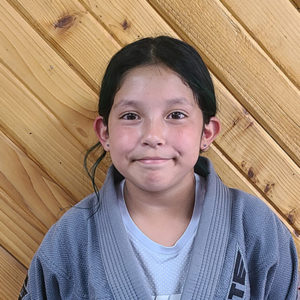 "I highly recommend any parent sign up their kid for classes. As a father of a young girl I'm proud of what she has accomplished. It's a great way for her to learn how to defend herself and she has made new friends and enjoys it.
– Jesus Contreras
DOWNLOAD OUR KIDS STARTER KIT
Download our no-sweat kids' starter kit and get access to exclusive promotions, up-to-date pricing, schedule, and other information on our programs!
FREE CONSULTATION
Book a free consultation with our black belt kids instructor, where we will learn more about your child's needs and goals and create a personal plan to help them thrive through BJJ training!
two-week trial
Book two weeks of unlimited training in the age-appropriate program of your choice for only $49. They'll get a great workout, learn valuable self defense, and make new friends! Simply scroll through our membership options to the trial of your choice!
Download our starter kit
Download our no-sweat kids' starter kit and get access to our most current pricing, deals, and schedule, as well as other exclusive information on our kids Brazilian Jiu-Jitsu program!
Only takes a few seconds!